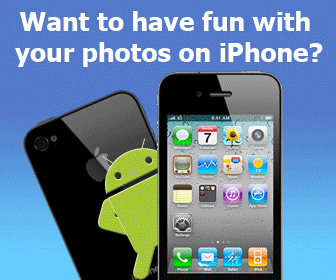 Rating:
(not rated)
Platforms:
Homepage:
http://www.axaramedia.com
Type:

Shareware
Releases:

Oct 10, 2007
Cost:

$27.95US
Developer:

AxaraMedia.com
Present utils downloader & converter for video YouTube services

Everyday plentiful video clips are uploaded to YouTube.com. Somebody says that these videos will disappear very soon due to obvious copyright infringement issues, and then, why not to download these good video clips and save them to your computer/iPod/PSP/Zune/Mobile Phones before they're gone forever? Here we will show you how to get this possibility and copy videos from YouTube.com.

Axara YouTube Tools is a collection of utilities allow to Download, Save and Convert Youtube video clips.

You can save the downloaded video into various formats: FLV, DVD, AVI, WMV, MOV, M4V, 3GP etc. This allows to play youtube video clips with your PC, DVD-Player, iPod, PSP, Zune, Archos, Creative and Mobile phones(Nokia, Motorola, Sony Ericsson, BenQ-Siemens, Samsung, LG, Pantech etc).
You can also convert the .flv files which you already have with the help of "FLV Converter" to AVI, WMV, MPEG etc (see all the formats below) and play them.
If you want to download any video you like from YouTube, you just need to copy the link into the programme and it will automaticaly download thie video and convert it into different video formats using the video operation "YouTube to Converter".

You can easily prepare your video youtube collection for using in PC, iPod, Mobile telephone, DVD/CD/Flash player, Auto Audio system etc.

Technical characteristics:

Supported Video Formats:
WMV, QuickTime (MOV, QT), AVI, GVI, M4V, MOV, FLV, DV, OGM, Real Video(RM, RMVB), MPEG2, MTV, DV Camera Video.
Supported Video Codecs:
H.264, MPEG4, DivX, XviD, On2Vp6, H.263, MPEG2 etc.

Supported Audio Formats:
Mp3, Mp4, ASF, WMA, M4A, MOV, AMR, AAC, AIFF, WAV, FLV, SWF, OGG, MTV, RM etc.
Supported Audio Codecs:
Mp3, AAC, PCM, MS ADPCM, IMA ADPCM, AMR, Real Audio, Mp2, DTS, AC3, Windows Media Audio, Vorbis, GSM, DVAudio, A-LAW, U-LAW, Flac etc.
| | | |
| --- | --- | --- |
| | | |
Add your comment in English
Related programs:
PortMarshaller 1.2
- PortMarshaller is a software-based TCP/IP port forwarder and network administration service. The software accepts connections on a particular TCP port, and establishes connections to a different TCP port to fulfill requests.
Net Events 2.0
- Workstations monitoring with customizable reactions to certain events. There is periodical event checking with reacting to event occurence. Each workstation can have unlimited events and each event can have unlimited reactions.
Internet
Download Managers