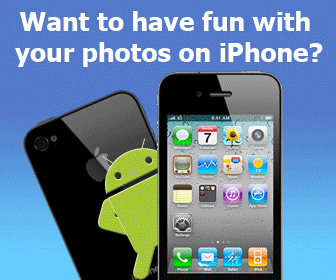 Rating:
(not rated)
Platforms:
Homepage:
http://www.bywifi.com/
Type:

Freeware
Releases:

Jun 21, 2009
Cost:

$0.00US
Developer:

Bywifi
Bywifi Video Downloader is a free program for downloading, transcoding and P2P accelerating video streaming. It supports downloading, transcoding and P2P accelerating videos from all video websites, such as Youtube, Dailymotion, Metacafe, MySpace, Yahoo, etc. Lots of advanced network technologies like P2SP (peer-to-server-and-peer), multiple tasks, web sensitive, intelligence caching are used in the software. The bitrate of video streaming is 3-5 times faster with bywifi than without it. Moreover, it can transcode videos into mobile formats for mobile phones and PDA.

Software Features
1?P2P Accelerate Video Streaming?With P2SP (peer-to-server-and-peer), it speeds up downloading of video streaming. Its better algorithms have accelerated video downloading by more than 3--5 times.
2?Downloading Video: With automatically flash stream detection, video contents on many websites can be downloaded easily and free.
3?Transcoding Video: Videos can be transcoded into many formats supporting any mobile phones and PDAs, such as Nokia, iPhone, SamSung, iPad, iPod, and PSP.
4?Resume Video Automatically: For the same video, it does not need to buffer again when you close the Web Browser.
5?Search Hot Video: You can search video with bywifi. It is easy for u to watch the new, hot and cool video.
6?The software supports Windows 95, 98, Me, NT, 2000, XP, 2003, and Vista.

Support All Video Websites
YouTube, Facebook, Dailymotion, Veoh, Metacafe, 56.com, Youku, Tudou, CrunchyRoll, MegaVideo, 5min, 6.cn, 9you, Angry Alien, AnimeEpisodes.Net, Badjojo, Bebo, Blastro, Blennus, Blip.tv, Bofunk, BollywoodHungama, Break, Broadcaster, Buzznet, Chilevision.cl, ClipFish.de, ClipLife.jp, ClipJunkie, ClipShack, CollegeHumor, Current TV, Dachix, Danerd, DailySixer.com, dalealplay, DevilDucky, Disclose.tv, DoubleAgent, eBaumsWorld, elpolvorin, eSnips, ExpertVillage, EVTV1, FindVideos, Flurl, FunnyJunk, FunnyorDie, Glumbert, GodTube, GoFish,Google Video, Graspr, iFilm, lulu.tv, ......
| | | |
| --- | --- | --- |
| | | |
Add your comment in English
Related programs:
Kiwi Syslog Daemon 7.2
- A Windows and NT Syslog Daemon that receives,logs,displays and forwards Syslog messages from Routers,Firewalls,UNIX hosts a.o. Many custom options. Includes PIX firewall TCP support and LinkSys home firewall SNMP support. Service edition available.
OutPosted 2.0
- OutPosted monitors your favorite web sites and whenever they change it e-mails the web site to you (the actual web site as an e-mail message, not just a link or attached file).
Internet
Download Managers