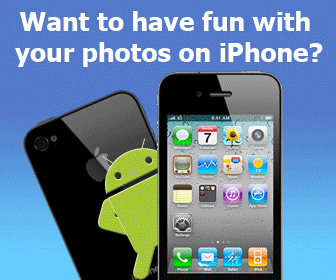 Rating:
(not rated)
Platforms:
Homepage:
visit
Type:

Shareware
Releases:

Dec 05, 2009
Cost:

$29.99US
Developer:

CineCenter Software
CineCenter is a Home Entertainment Media Center for Windows that can turn nearly any current PC into a Media Center PC. CineCenter is more than just a Movie Collection Database. CineCenter encompasses Movies, Music, Photos, & Weather in an attractive and easy to use interface.

Organize and Watch Movies in CineCenter. Building your movie collection is simple. Choose movies files, a folder of movies, barcode scan DVD boxes, or type-in a list of movie titles and CineCenter will download Movie Information, and DVD Cover Art (or Posters) for you... Automatically!

With built-in DVD and video players using DirectX and Flash technology, CineCenter will allow you to play DVD's and most common video file formats, including ISO images. Get the latest movie scoop on New Releases and Top Movies on Netflix and Blockbuster! If you have a Netflix account you can even view your Netflix Queue, Watch Movies Instantly, and more.

Create and Listen to Play Lists of your music files, Audio CD's, and NetRadio in MusicCenter while watching cool looking "VizFX" loops. You can continue listening to music while you browse your movie collection. Where ever you go, a mini-player tags along on CineCenter's bottom control-bar.

Create Photo Albums and SlideShows with image transition effects in PhotoCenter. You can even listen to a Play List from the MusicCenter while watching a SlideShow.

Get up-to-date Weather Information in WeatherCenter. Get current weather conditions for your area, including temperature, and moon phase, as well as a five-day forecast and current weather maps for the US, all brought to directly from The Weather Channel.

Customize the look of CineCenter with Themes! Choose different backgrounds, PNG icon images, and sounds to change the CineCenter appearance. The colorful, high-contrast screens look great on your Widescreen TV or Home Theater Projector!

Online documentation and inline help throughout.
FREE minor updates for Registered Users.
| | | |
| --- | --- | --- |
| | | |
Add your comment in English
Related programs:
Sri Gaudiya Gita Guccha (pdf) 1.08
- An unprecedented collection of devotional songs, with English Translations in Sanskrit, Bengali and Hindi, written by the Gaudiya Vaisnava acaryas and compiled for the practicing devotee.
Calorie Calculator 1.0
- Calorie Burn Calculator ? find and measure all possibilities to burn your calories. This handy software will give you insight in all possibilities with almost 100 activities and ways to rationally spend your energy.
Audio & Video
Other