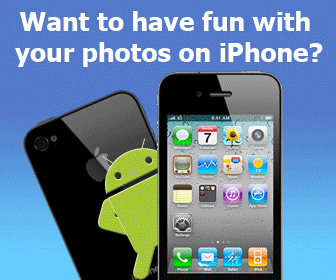 Rating:
(not rated)
Platforms:
Homepage:
http://www.clone2go.com
Type:

Freeware
Releases:

Dec 03, 2008
Cost:

$0.00US
Developer:

Clone2Go.com
Clone2go Video Converter Professional is an excellent tool for meeting video conversion needs. With this tool, you can convert video files between almost all popular formats. The input video format of Clone2go Video Converter Professional includes: MOV, WMV, FLV, MPEG-4, MPG, RM, RMVB, AVI, VOB, ASF, DV, 3GP, M1V and M2V. The output format includes: AVI, WMV, 3GP, MPEG-4, MP3, FLV, etc. With so many input and output formats, you can easily convert any video file into the correct one for your portable devices such as MP4 player, iPod, iPhone, Sony PSP, Microsoft Zune, Mobile Phone (e.g. Nokia N-Series), Pocket PC and smart phone, making your videos and movies portable. Clone2go Video Converter Professional brings convenience in batch file conversion which just needs simple steps. You can download FLV videos from YouTube.com or Google Video and convert FLV to other formats using this software. It is good news for the holders of media player devices as this Converter provides you with the solution of FLV conversion.
| | | |
| --- | --- | --- |
| | | |
Comments (1)
Eugene 2008-09-15
I needed a conveter and fast,Sure I had several choices on the old www.But this is the one I chose.I don't know why,but it seemed like the best choice at the time.With all the reveiwing capabilities there are today,programs like this one can be risky,you never know if theres a trojan attached as your computer is telling you not to trust the shareware,but the shareware is telling you it's ok to download.Reminds me of a movie I saw once,can't remember the name of it now.but it stared that fair haired guy from hollywood california.The one that shined shoes outside a resturant as a kid to make money for his family he had back in Yuma.Nice guy.too bad what happened to him.Fell into a steaming pile of shaving cream,be nice and clean,shave every morning and you will look keen. Dex
Add your comment in English
Related programs:
Power MIDI to WAV/MP3/CD 1.5.1
- The Power MIDI to MP3 CD is the ideal all-in-one tool to convert batches of MIDI files to WAV, MP3.With this software you can convert midi to mp3, midi to wav.burn to CD, That provides direct MIDI conversion employing no sound recording.
Best iPhone Converter 1.0
- Best iPhone Converter is wonderful DVD to iPhone, video to iPhone video converter software which can rip DVD to iPhone and convert AVI, DivX, XviD, MOV, MPEG, WMV, VOB, ASF, Dvr-ms, FLV, etc to iPhone/iPod video MP4 format. Free download and to try.
Audio & Video
Rippers & Converters