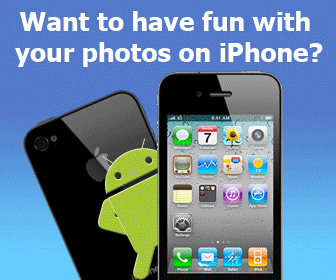 Rating:
5/5 (1 votes)
Platforms:
Homepage:
http://www.comersus.com
Type:

Freeware
Releases:

Sep 18, 2007
Cost:

$0.00US
Developer:

Comersus Open Technologies
Comersus Cart Main Features:
. Layout template based
. Full source code included with real Open Source License
. Requires no DLLs (100% Vbscript code)
. Detailed User's Guide in Acrobat format with HowTo's and Troubleshooting
. Compatible with Windows and Linux Servers (with Chilisoft and mySQL)
. Free e-commerce Layout Skins
. Unlimited product options with price variations (size, color, etc) per product
. OffLine Credit Cards, PayPal and 2Checkout payments
. Hot Deals Listing and Real Time Header Cart Contents
. Basic and advanced search engine included
. Dynamic Home with products taken from database
. Sell digital in order to distribute serials, download links, passwords, etc
. Several methods to distribute digital goods (email, create real time zip, download obfuscation)
. Unlimited products and category levels (category, subcategory, sub-sub-category, etc)
. One product can be assigned to several categories
. Product Personalization (customers can define a text string for custom engraved pens, etc)
. Main products listing with multi-ordering capabilities new!
. Wish List in customers menu now with list link and third-party order
. Out of stock Supplier alerts in Real Time
. Detailed Stock Tracking
. Detailed Customer Actions Tracking
. Full Customer Utilities menu with Modify Personal Data option
. Multiple customer types
. Reward Points
. Export to eBay
. Google SiteMaps
. Profiling (recognize customers when they return)
. Minimum purchase setting (customers must purchase more than $XX.XX to checkout)
. Retail and wholesale prices
. Special Prices for certain customers
. Out of Stock Messages
. Donation Items
. MAP Prices
. You Tube Embedded Videos
. Redesigned Template Layout
. Unlimited different types of shipping calculations
. Encryption for sensitive data using a RC4
. PayPal Web Site Payments Pro
. Option to add Google Checkout Payments
| | | |
| --- | --- | --- |
| | | |
Add your comment in English
Related programs:
Easy Web Buttons 2.0.1
- If you need to create 3D web buttons and you need them yesterday and they have to look good this is the tool for you. Easy Web Buttons lets you point and click your way to beautiful buttons in minutes. Change colors, fonts, gradient effects and more!
Web Developer Tools
E-Commerce