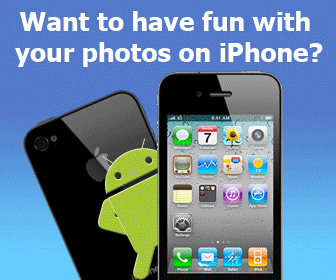 Rating:
(not rated)
Platforms:
Homepage:
http://www.dvdtoipodtouch.info/
Type:

Shareware
Releases:

Sep 12, 2007
Cost:

$29.00US
Developer:

DVD to iPod Touch
DVD to iPod Touch Suite includes DVD to iPod Touch Converter and iPod Touch Video Converter software. It can convert DVD, WMV, Youtube, FLV, MOV, RM, ASF, AVI, MPEG, etc. to iPod Touch, iPod Classic and Nano. The tool can also extract audio from DVD, video files for iPod Touch. Rip/transfer DVD to the device and Put/watch DVD on iPod touch now. Free download: www.dvdtoipodtouch.info
* Put video, transfer DVD to iPod touch, Nano, Classic and all iPods that can play movies;
* Support resolution: 320x240, 480x320, 640x480 and more;
* Optimized the conversion speed according to your CPU;
* Encoders and decoders are built-in;
* Support NTSC and PAL mode;
* Video resolution which makes it perfect for watching Hollywood movies and TV shows right in the palm of your hand;
* Support widescreen 16:9, full screen 4:3, etc.
* Output settings are all adjustable. It's suitable for veterans as well.
* Easy to handle, just a few clicks to copy DVDs to iPod touch player.
Add your comment in English
Related programs:
CD-Player 1.0
- CD-Player from Endicosoft.com plays your collection of CDs, shows you the Album title, song titles and Cover image.The track information on your CDs is indexed automatically and tracks can be played sequentially or randomly.
Power CD+G Player Pro 1.0.10
- Play CD+G discs on your computer. Power CD+G Player Pro is a software karaoke CD+G discs player. It will change your computer into a karaoke machine.
Audio & Video
Rippers & Converters