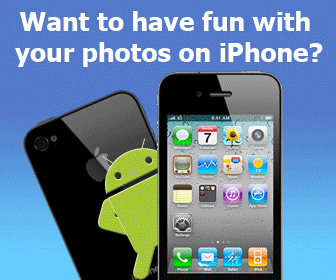 Rating:
(not rated)
Platforms:
Homepage:
http://www.degomedia.com
Type:

Freeware
Releases:

Mar 25, 2011
Cost:

$0.00US
Developer:

DeGo-Media Ltd.
DeGo Video Converter is the ultimate video production and editing tool for professional or home use. Fast, powerful and easy-to-use, with high conversion quality, speed and reliability, this software will allow the production of high quality, professional video, utilizing a simple and user-friendly interface.
All key video formats are supported, including DVD, AVI, QuickTime Video (MOV, QT, MP4 and M4V), MPEG, WMV, FLV, Matroska Video (MKV), RealVideo (RM and RMVB), Mobile Video (3GP and 3G2), AMV, HD video (H.264/AVC, AVCHD/MTS/M2TS, TOD/MOD and TS), among others, as well as all video and audio codecs, including DivX, H.264/AVC, MP3 and AAC. A great number of multimedia players and devices are also supported, such as DVD players, iPod/iPhone/iPad, PSP, any phone or smartphone, Sony PlayStation, Xbox, Zune, Archos, iRiver, Creative Zen, Blackberry and MP4 players.
Advanced editing features include the editing and saving of audio files as well as individual video frames. Now you can save the audio track or a portion of it from a video file and create your own soundtrack in any audio format. You can also easily save individual frames from a video to your computer. Other features include merging, deleting and splitting of video files, allowing you to combine video fragments, even from multiple sources, into a single seamless video, or to break up a file that is too large into multiple parts defined by size or markers.
Advanced export presets with wide-ranging quality and format options allow you to precisely define your final video clip while the built-in DVD and CD writing tools simplify the burning of your video file to the disk of your choice. The converter comes with the ability to download video directly from YouTube, with features allowing you to edit the audio and video elements and convert them into any format and copy them to any multimedia device. This is without a doubt one of the most powerful and versatile video conversion and editing tools available.
| | | |
| --- | --- | --- |
| | | |
Comments (2)
Jane 2011-03-29
Now I can download videos from YouTube, burn videos to disc and view it in my DVD player and iPhone. Very good program!!!
john 2011-03-27
A very good program for taking audio from DVDs. However, your shopping site did not allow me to make a donation. Suggest you fix that as you are losing money! Best wishes
Add your comment in English
Related programs:
Free U-LAW 2 Zune Audio Converter SE 1.6.7
- Free U-LAW 2 Zune Audio Converter SE is an easy to use and professional conversion program which allows you to convert U-LAW to Zune Audio format totally free. The conversion speed is fast and output quality is great.
AltoMP3 Gold 5.06
- An attractive CD ripper that converts CD to MP3 or wave files and decodes MP3 to wave files easily
Audio & Video
Video