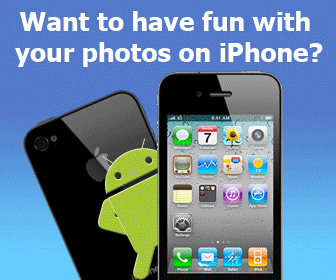 Rating:
(not rated)
Platforms:
Homepage:
http://www.dvdvideosoft.com/
Type:

Freeware
Releases:

Jul 19, 2010
Cost:

$0.00US
Developer:

DVDVideoSoft Ltd
If you love enjoying music and videos online through sites like YouTube, but you wish you could enjoy them in a more convenient way then Free Studio may be the answer for which you've been waiting. This free software is a collection of more than twenty different utilities designed to go beyond the limitations of the standard Windows operating system and provide you with new ways to enjoy music and videos the way you choose. If you see a great video on YouTube and want to access it offline, too, then these utilities can make that happen. You can download footage and audio tracks from YouTube, you can convert any of your entertainment files into different formats for greater versatility, you can even save them onto different formats of recordable media, such as CDs, Blu-Rays, and DVDs. All of this can be done without reducing the quality of the audio or the image while also giving you the option of extracting the things you want from the footage so you can enjoy it the way you want. Not only does this free software allow you to get the most of all your favorite footage from YouTube, it also lets you do this in a convenient way. Instead of only allowing you to work with one video or audio track at a time, you can do batches based on your favorites list, playlists, or selected channels at YouTube. Plus, you can do everything you want to these files using a single application. With Free Studio, a single piece of software contains all of the utilities you might want in a single download.
| | | |
| --- | --- | --- |
| | | |
Add your comment in English
Related programs:
Replay Radio 7.13
- Automatically record thousands of Radio Shows, Radio Stations, XM and Sirius channels and Podcasts, and listen whenever you like. Shows are saved as MP3 files or CDs, and can be automatically copied to your iPod. You can even skip the ads!
DarkWave Studio 4.1.1
- DarkWave Studio is an open source (GPLv3) digital audio workstation / modular virtual studio for Windows. You can easily use the built in sequencer, bundled DarkPlug machines and third-party VST effects and VSTi instruments to create music.
Audio & Video
Multimedia Creation Tools