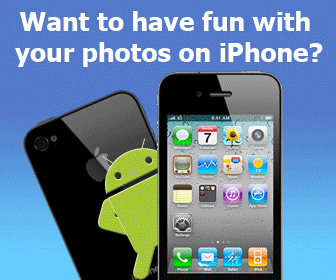 Rating:
(not rated)
Platforms:
Homepage:
http://www.getgosoft.com/
Type:

Freeware
Releases:

Jul 03, 2011
Cost:

$0.00US
Developer:

GetGo Software Ltd.
Free Complete Online Video, Music and File Download Manager with YouTube Download Support. This Free Downloader is an Essential Internet Tool for Increasing Download Speed, Resuming, Scheduling, and Organizing Downloads. Easy to use, customizable modern interface allows you to download all of your favorite videos, program, games, and music with extreme acceleration. With auto-resuming feature, you never have to waste your frustrations on unfinished downloads due to network problems, or unexpected power outages. Seamless integration with Internet Explorer, Firefox, and Mozilla web browsers allows Easy "1-Click" downloading of YouTube, Facebook, Google, Metacafe, DailyMotion, iFilm/Spike, Vimeo, MegaVideo, Break.com and sites with FLV video as well as other file types according to the extension. Powerful batch and leech download features give you ability to download large amount of pictures, videos or other files from web sites fast and easy. GetGo Download Manager fully supports Windows Vista User Access Control (UAC) and Internet Explorer Protected Mode. GetGo has no banners, no spyware, no pop-up ads, and completely FREE.
| | | |
| --- | --- | --- |
| | | |
Comments (3)
harman 2011-05-18
get go doing a excellent job to increase download speed
MOHAMED RASMI 2011-04-08
JUST NOW I GOT IT AFTER USING I CAN SAY AABOUT IT BUT I THINK IT IS VERY EXCELLENT
harendra 2011-02-12
it is too nice and its speed is very nice
Add your comment in English
Related programs:
Axelerator 1.4.0
- Axelerator is a universal download accelerator with notable speeding-features and minimum CPU usage. It's very user-friendly and offers support to all popular p2p file sharing appliactions including uTorrent, Shareaza, Limewire, Frostwire, Vuze, etc.
eDonkey Acceleration Patch 4.6.2
- eDonkey Acceleration Patch is a powerful accelerator designed to speed up your eDonkey file sharing program
Internet
Download Managers