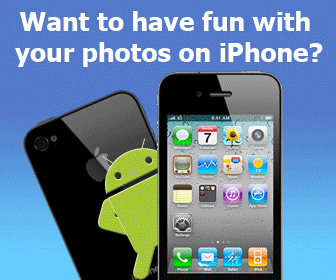 Rating:
(not rated)
Platforms:
Homepage:
http://www.AthTek.com
Type:

Freeware
Releases:

Mar 21, 2011
Cost:

$0.00US
Developer:

AthTek Software
Google Translate Desktop is a free portable desktop translator based on google translate. It can quickly translate almost any text between 58 languages, and pronounce for 34 languages of them. The new Google Translate Desktop V2.1 enables to translate website on the browser side. It monitors the clipboard and automatically translate the content on clipboard to the target text. Also you can import text for a translation and export the results to a txt file by Google Translate Desktop.

Google Translate Desktop can help you in reading foreign articles easily. Sometimes you want to read an article by foreign authors, but you feel hard to understand the foreign languages. "What the hell is that?" Even you know there is important message in that article, you couldn't know clearly what they mean. With Google Translate Desktop, you can easily translate the whole article into your own language. You can also translate just a single word or sentence to target language. It will help you to easily get the key of the foreign article.

Google Translate Desktop helps you to send a quick response when you are communicating with foreign guys via FaceBook or Twitter. We have many friends all over the world, but usually they are using an unknown language that we can't know exactly what they mean. With Google Translate Desktop, we are able to know what they mean no matter what language they are using. Also we can post in their languages on FaceBook and Twitter!

Google Translate Desktop enables us to use the services on foreign websites. Usually there are many interesting things on foreign websites. We want to download those free resources but we don't know how. It drives us mad to find the right entry to the free resources. Google Translate Desktop can help with this issue. Simply input the target link of webpage, then the whole website will display itself in our language. We can easily find the entry to the free resources we want by using Google Translate Desktop!
Read editor review of Google Translate Desktop
Comments (1)
taghi 2010-12-29
If you think there's even the smallest chance that these flashcards will help you, you owe it to yourself to try them out. Don't let fear or doubt stand in the way of what could be your best opportunity to achieve the test score you need to fulfill the dream you deserve
Add your comment in English
Related programs:
Put Videos On PSP 1.0
- Easy step by step tutorial how to put videos on your psp. Find out the best and free softwares and applications you can use to convert multiple video files to be compatible to your PSP before putting the videos on your PSP.
Special French German WM5 4.0
- Dictionary German-French-German (over 600,000 entries). Thesaurus German (280,000 entries) and Thesaurus French (150,000 entries). Conjugation German (950,000 conjugated forms) and Conjugation French (600,000 conjugated forms).
Education
Language