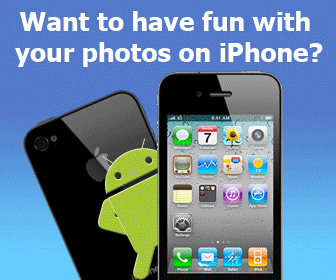 Rating:
(not rated)
Platforms:
Homepage:
http://www.prolevelguitar.com
Type:

Shareware
Releases:

May 07, 2009
Cost:

$95.00US
Developer:

Sean Clancy Enterprises
The ultimate guitar and bass (4, 5 and 6 string) practice tool.
Over several hundred hours of structured lessons to take you from novice to a jazzer and every style between.
Continually being updated with new features and free upgrades for every customer!
* You will learn to Solo over chord progressions (you can create your own) and in any key (a feature that you can?t with even band in-a-box!)
* Learn how to play every chord in 15 different positions and the choice of scales for that chord as they surround each shape
* Use the real world ear trainer to super charge your ear!
o You will learn how to track bass movement (to hear what chords are happening)
o You will learn how to sing any degree over a bass note (and therefore recognize what that interval sounds like over a current bass note)
o You will learn how to hear every interval from well-known reference melodies.
o You will learn to spot interval jumps in melodies (for writing down licks or learning them fast in a high pressure situation)
* Supercharge your ear with 4 different methods of Perfect Pitch Training
* Learn to read music as easily as tablature ? completely customizable options (which can saved) means you can set any rhythm (even 5?s), scale or key base, notes on the fret board, ties, chord symbols, chord notation everything to really help you read music (finally!)
* See every possible position on the fret board of a shape you like ? see how it morphs to fits the scale as you move it up and down the fret board.
* Use a better metronome than you ever known ? features include bass note player for you to take all your chords and licks through 12 keys ? a time splitter to hear how any number of notes will sounds over a beat or bar.
* Save every graphic to the Workpage and create printouts with graphics and text for yourself. Save them for later reference.
And much more - free 10 day trial!
| | | |
| --- | --- | --- |
| | | |
Comments (1)
Mark 2009-10-30
I've have wrestled with this junk on four diffent computers 2 vista and 2 XP with latest .NET 3.5a Libraries and quad core systems with good sound cards and everyone of them has frozen with the endless "The program is not responding" messages. Such a shame as all I wanted to do was test the Metronome function to practice scales against a pedal tone and can't get anything to work without it freezing. This is actually my second attempt at trying to use this that last time was over a year ago and now I know why I didn't buy it then.
Add your comment in English
Related programs:
1st DVD Clone Studio 2008 7.3
- Complete backup of DVD movies: you can back up an entire movie - including menus, trailers and special features. our customers have complained about the difficulty they had copying DVDs, and this urgedus to develop this software DVD Clone Studio.
CyberLink PowerDirector 5
- PowerDirector 5 powerful technologies and new magic tools make working with videos fast and easy. A complete range of editing features and effects give users everything they need to experience Hollywood movie making without the effort.
Audio & Video
Music Composers