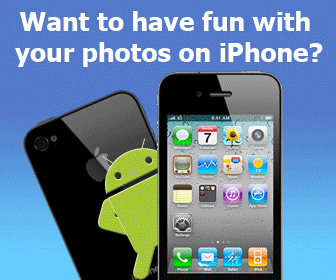 Rating:
(not rated)
Platforms:
Homepage:
http://www.coolfreestudio.com
Type:

Freeware
Releases:

Aug 31, 2010
Cost:

$0.00US
Developer:

MediaProSoft
Downloading
MediaProSoftFree3GPtoAVIConverter.exe ...
MediaProSoft Free 3GP to AVI Converter may come in handy. You can enjoy satisfactory output with rudimentary start. Batch conversion, wizard guide, post-processing... Download and experience more robust features of this Converter
Add your comment in English
Related programs:
Kingdia PSP Video Converter 1.0.5
- Kingdia PSP Video Converter is a powerful video convert tool for playback on PSP.
iGetMusic Pro 1.0
- iGetMusic gives you access to 6 million songs for your iPod - free and legally. iGetMusic songs are full length without missing anything at the beginning or ending - essentially as if copied directly from a CD. Songs are fully tagged and named.
Audio & Video
Rippers & Converters