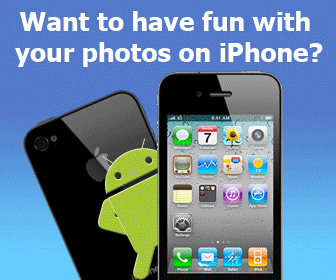 Rating:
(not rated)
Platforms:
Homepage:
http://www.videolightbox.com/
Type:

Freeware
Releases:

Apr 25, 2011
Cost:

$0.00US
Developer:

VideoLightBox.com
Video LightBox JS is a free wizard program that helps you easily insert video to your website or blog, in a few clicks without writing a single line of code.

All it takes is 3 easy steps: 1.Add Video, 2.Select Template, 3.Publish.
At the first step, you add a video clip, for example cut-n-paste
YouTube url (Facebook, Google Video, Metacafe, Vimeo, MySpace) or drag & drop local flv, mp4, 3gp video files, then select the template for video and video thumbnail appearance and, at the final step, publish the result to a local drive or directly to the Internet via a built-in FTP client.

Video LightBox lets you:

* Feature videos from popular online services on your website in a classy, unique way.
* Publish videos on your website with no programming knowledge.
* Choose from an array of included gallery themes to match the look and feel of your website.
* Use the integrated FTP client to publish your video easily.

Video LightBox generates a nice image thumbnail for your clip. On
click, this thumbnail expands into a stylish overlay window containing
the video. No css, html, javascript coding, no image editing, just a
couple of clicks to get the your video added to the Web!

Who Needs Video LightBox?
You do if you've ever:
* Had videos on your website, but had issues with placement, size, or appearance.
* Wanted an easy, intuitive wizard interface to be able to add and change videos on your website at will.
* Used other video programs that required you to save a file and boot into a separate FTP client to upload it.
| | | |
| --- | --- | --- |
| | | |
Comments (1)
Elias Michael 2013-10-04
This is exactly what i've bee searching for. Thanks!
Add your comment in English
Related programs:
Fading Images 2 3.1
- This product enables multiple images to be displayed within a single area. The transition between images is a very smooth fading effect, the speed of which can be varied by changing the parameter values.
Earn Money At Home Guide 1.2.00
- Earn Money At Home Guide teaches you how to do banner exchanges! Earn Money At Home Guide tells you how to successfully do email marketing! In fact, I've spared no expense when it came to creating this same health Internet business for you - and all.
Developer Tools
Help Tools