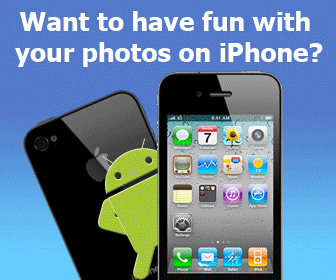 Rating:
(not rated)
Platforms:
Homepage:
http://www.robusthost.com/
Type:

Freeware
Releases:

Mar 25, 2005
Cost:

$50.00US
Developer:

RobustHost.com
From the inventors of AdSense tracking technology, asRep is the first tool to track the performance of multiple AdSense ad & search boxes you publish in real-time. After you install a script on your server and place a simple JavaScript tracking code at the end of your pages, it immediately starts to track the impressions, clicks, and searches of AdSense elements. It supports 3 ad units, 1 ad link and 2 search boxes per page.
Unlike the unpredictable reports of Google that can lag as much as 2 days, asRep reports the stats in real-time. In addition, asRep provides you with additional details that Google does not provide such as reporting of unlimited number of domains and pages, the referring domains and pages, the referring search terms, the visitor IPs and countries, the ad unit format and colors, the URLs of the clicked ads, the search terms submitted. Furthermore, asRep shows the details of every individual impression, click and search.
You can easily discover the performance of your domains, pages, channels, ad unit formats or colors. Just imagine how important it is to know the URLs of the clicked ads, or to learn the performance of your individual domains and pages, or to discover your best referrers in terms of AdSense clicks. You can increase your revenue from AdSense by analyzing the detailed asRep stats and making the necessary changes to increase the total number of clicks to AdSense ads.
asRep can e-mail the selected reports periodically right into your mail-box. Also you can save any generated report as a meta-report to replay the updated version later on. You can download a CSV version of the reports for further processing in other softwares.
asRep conforms to AdSense TOS completely.
asRep is available in PHP and Perl. It uses an efficient and fast MySQL database back-end. asRep is constantly improved to bring you the best AdSense tracker.
Download your free Evaluation Version now!
| | | |
| --- | --- | --- |
| | | |
Add your comment in English
Related programs:
MP3 HTML Generator 3.08
- Create MP3 HTML list for your Web pages without writing a single line of code. The page can contain information such as artist, album, title, filename, and more (using ID3v1 or ID3v2 tag With an opportunity of editing of the information).
Altova XMLSpy Professional Edition 2007
- Altova XMLSpy 2007 Professional Edition is the industry leading XML development environment. It offers the #1 XML editor, original graphical schema designer, file converters, debuggers, support for XSLT, XQuery, VS .NET, Eclipse, and lots more.
Web Developer Tools
Log Analysers