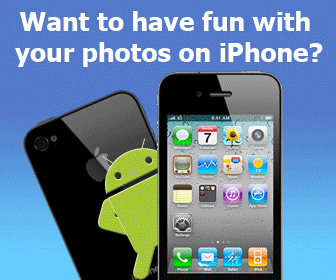 Rating:
(not rated)
Platforms:
Homepage:
http://www.uneeksoftware.com
Type:

Shareware
Releases:

Dec 19, 2008
Cost:

$597.00US
Developer:

Uneek Software
Have you ever dreamed of a software that can do virtually anything you want to do on the Internet? This is no longer a dream but a sweet reality call iChameleon! VISUALLY AUTOMATE ANYTHING you do on the Internet with the power of iChameleon. Whether it's:

Filling web forms
Creating user accounts
Uploading/Downloading videos, music, pictures, etc.
Posting on any classifieds/forums/blogs
Sending bulk emails
Parsing websites for specific data such as links, email addresses, etc.
Automatically logging into sites
Automating a custom task you perform on a regular basis on the Internet
Clicking links and buttons

iChameleon CAN-DO-IT-ALL! It will watch what you do and instantly automate it. NO PROGRAMMING INVOLVED!

Program Features:

* Sleek Multi-Tab Web Browser
* Automate any task perform on the Internet
* Use text variables to fill-in ANY web form
* Create custom text variables and unlimited web tasks
* Create web tasks instantly without doing one thing!
* Stay anonymous on the web by clearing cookies, changing ip, etc. instantly
* FREE IP Service! Why pay when you don't have to! - New
* Get FREE access to thousands of high quality proxies without paying 1 penny! - New
* Load your own private proxies via new Proxy Wiz and create your own proxy network! - New
* Support sites with Frames
* Export tasks and Import web tasks
* Create unlimited user profiles to work in
* Powerful data capturing capabilities and lead generation tool
* Send emails using bulk mailer
* Intelligently reply to ads with your very own message- Powerful targeted marketing
* Robust Scheduler to automatically perform tasks - No more sitting around!
* Captcha Entry for any website
* Post Professional Creative Designed ads on any classified sites easily
* Post Tweets on Twitter- Great for building followers
* Upload Videos to Youtube, and any video sharing
* PLUS MUCH MORE
| | | |
| --- | --- | --- |
| | | |
Add your comment in English
Related programs:
Password Recovery Bundle 2.1
- Password Recovery Bundle 2012 is a handy toolkit to recover lost or forgotten passwords for Windows, PDF, Word, Excel, RAR, ZIP, MSN, AIM, Outlook, Outlook Express,Thunderbird, Gmail, Windows Mail, IE, Firefox,Opera,FTP, MS Access, etc.
Ultra PDF Tool 2.0
- Utility to create and edit PDF files and much more.
Utilities & Drivers
Automation Tools