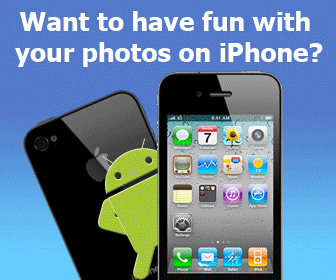 Rating:
(not rated)
Platforms:
Homepage:
http://www.iwisoft.com/
Type:

Shareware
Releases:

Dec 18, 2009
Cost:

$29.00US
Developer:

iWisoft Inc.
iWisoft Flash Video Downloader is a simple, fast yet powerful FLV/Flash video downloader which can detect video/audio, download video/audio and save video/audio from any websites, like Youtube, Facebook, Vimeo, Myspace, BBC News, Yahoo News, and many other video sites and blogs. It supports capturing and downloading video, audio and Flash through HTTP, RTMP, RTMPT protocols. The downloaded files include all common streaming video, audio formats like FLV, F4V, MP4, M4V, WMV, ASF, MPG, MPEG, RM, RMVB, MOV, AVI, MP3, WMA, and Flash SWF. With it, you can download video not only from video sharing website like Youtube, but also from any web page that has a Flash video player on it. It's very easy to use. With just one click, you can download videos quickly from any web page.

Key features:
1. Capture and download social video, audio and Flash.
2. Downloaded files including FLV, F4V, MP4, M4V, WMV, ASF, MPG, MPEG, RM, RMVB, MOV, AVI, MP3, WMA, etc.
3. Capture and download Flash movies (*.swf).
4. Automatically capture the video & audio which you are viewing on the web.
5. Preview the captured videos, and you can choose which to be downloaded.
6. Support HTTP, RTMP, RTMPT protocols, enable you to download video & audio from YouTube, Yahoo, Myspace, Google, MSN, Pandora, iFilm, BBS, etc.
7. The Capture History window saves all the detected videos' urls and screenshots, which help you to download any video you have not downloaded before.
8. Support inputting the HTTP or RTMP video downloading url manually and download the video file.
9. Support IE, Firefox, Maxthon, Opera, etc. web browsers.
10. Download videos without web browser.
11. Download multiple videos simultaneously.
12. Support resuming broken or paused downloads.
13. Built-in Flash video player can play downloaded Flash videos offline.
14. User-friendly interface, very easy to use.
15. Fast and stable.
| | | |
| --- | --- | --- |
| | | |
Add your comment in English
Related programs:
PCinfoŽ MagicEYE 7.0
- PCinfo MagicEYE is a complex database system that simplifies administration of tens or hundreds of computers. It contains a set of effective tools for IT management and employee monitoring.
Gentle MAC Pro 3.0
- Gentle MAC allows operating your network devices automatically as well as manually and changing MAC and IP address as well. Gentle MAC is user-friendly, secure and reliable utility among similar products.Change your IP and MAC address simultaneously!
Internet
Download Managers